Reliable Bioheat® Fuel Delivery
Bioheat® oil is one of the best options available for your heating needs. Our 90,000-gallon onsite fuel storage ensures that we can supply you with the oil you need exactly when you need it. Landry & Martin delivers Bioheat® fuel directly to our customers through both automatic and will-call delivery. This liquid heating oil is comprised of renewable, natural, domestically produced energy sources, which make Bioheat® fuel a more eco-conscious option for heating your residential or commercial space. Landry & Martin also offers discounted fuel delivery rates for our senior citizen customers and commercial orders. Bioheat® fuel is available at no extra charge. It is the same cost as any other heating oil; there is no upcharge for this great benefit.

Bioheat® Fuel Benefits
Minimize carbon footprint
Treated with fuel additive

Extends the life of your heating system
Helps system to run more efficiently

Reduce fuel consumption
Lower annual heating costs
ORDER BIOHEAT® FUEL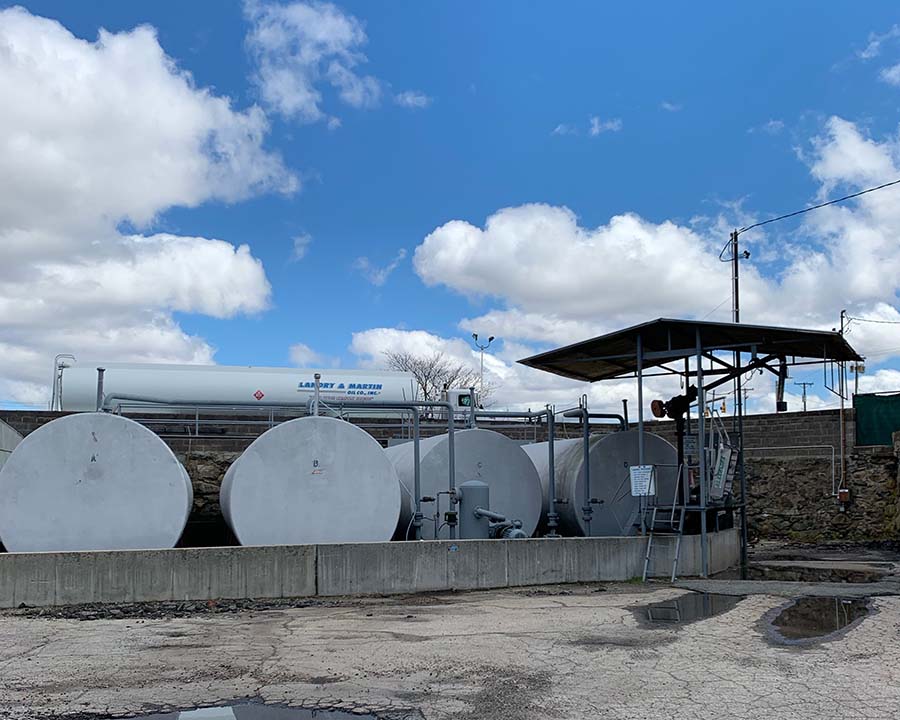 ---
Automatic Delivery
Avoid constant stress about running low on fuel with Landry & Martin's automatic oil delivery services. Our advanced automatic delivery system calculates your average annual fuel usage and current weather patterns to determine exactly when your fuel delivery is needed; no scheduling required. You can rest easy knowing that Landry & Martin have your safety and comfort in mind year-round with Bioheat® oil delivery covered when you order with us. Simply contact us to sign up!
Landry & Martin also offers exclusive budget plans for our automatic Bioheat® fuel delivery customers so you can make sure your heating bill is predictable even when the weather isn't. Our personalized 10-month budget plans take the guesswork out of paying your heating bills. With affordable monthly rates based on your projected fuel consumption and current fuel prices, we spread out your heating costs into smaller, more convenient monthly payments when you opt-in for a fuel delivery budget plan.
VIEW BUDGET PLANS LEARN MORE
---
Will-Call Fuel Delivery
Prefer to monitor your own oil tank? No problem. We recommend checking your fuel gauge periodically to monitor how much is remaining in your tank. Simply contact us when your oil tank gauge reaches ¼ full, and we'll deliver your Bioheat® fuel any time you need it!
---