Installation Services
---
We install some of the highest-quality names of gas and oil-fired furnaces, boilers, water heaters, and air conditioning systems available on the market today. If you're looking for the highest level of professional installation for your home heating equipment, trust Landry & Martin to do the job right the first time.
OUR INSTALLATION SERVICES
Delivery Services
---
Never worry again about running low on fuel with Landry & Martin's Bioheat® oil and diesel fuel delivery services. Our advanced automatic delivery system determines exactly when your Bioheat® fuel delivery is needed; no scheduling required. Landry & Martin have your safety and comfort in mind year-round with fuel delivery covered.
FUEL DELIVERY SERVICES
Frequently Asked Questions
---
Do you have questions about heating oil? Are you curious about the many benefits of Bioheat ® fuel? Are you looking for an overview of the services and installations we offer? Check out our FAQ page for answers to all your questions.
LEARN MORE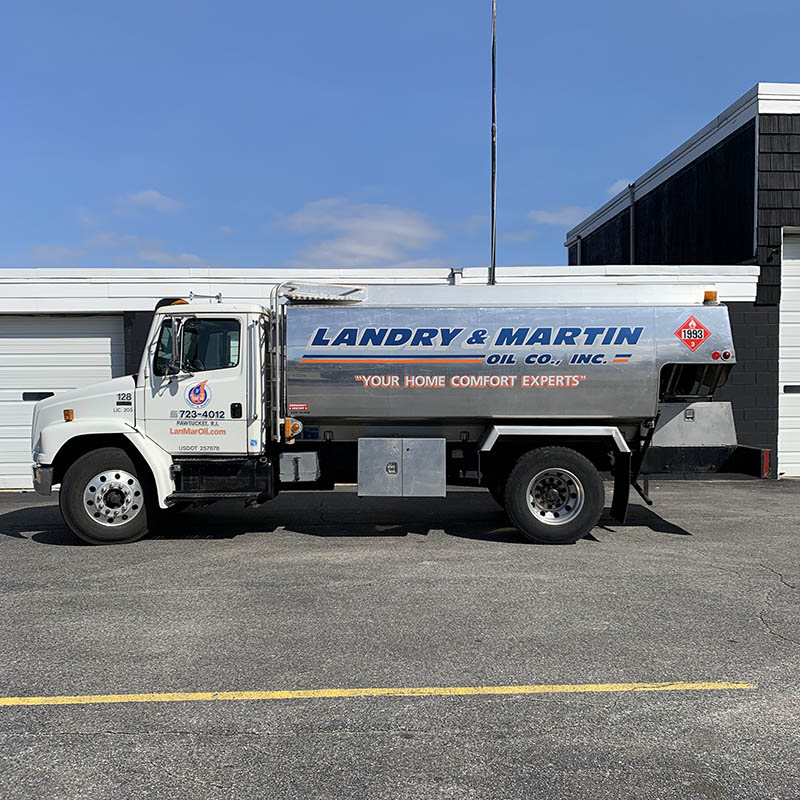 Fuel Oil vs. Natural Gas
---
Bioheat® fuel is a low-carbon, eco-conscious energy source that requires no expensive conversions from your existing oil heating systems. As a safer, more affordable and non-explosive alternative to natural gas, fuel oil offers the added benefits of protection for the environment, unbeatable service from our local fuel company, and increased overall value for your home or business.
LEARN MORE